My article about rebuilding Plato's Academy has just been republished on the front page of The Good Men Project website.
Read the article on The Good Men Project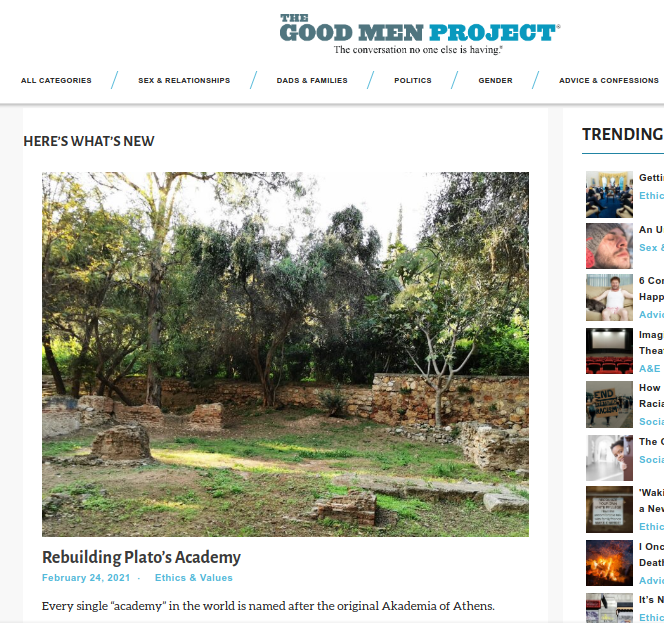 The Stoic Handbook
Sign up today for our free email course on the Stoic Handbook. You'll receive weekly emails with my commentary on passages from Epictetus.